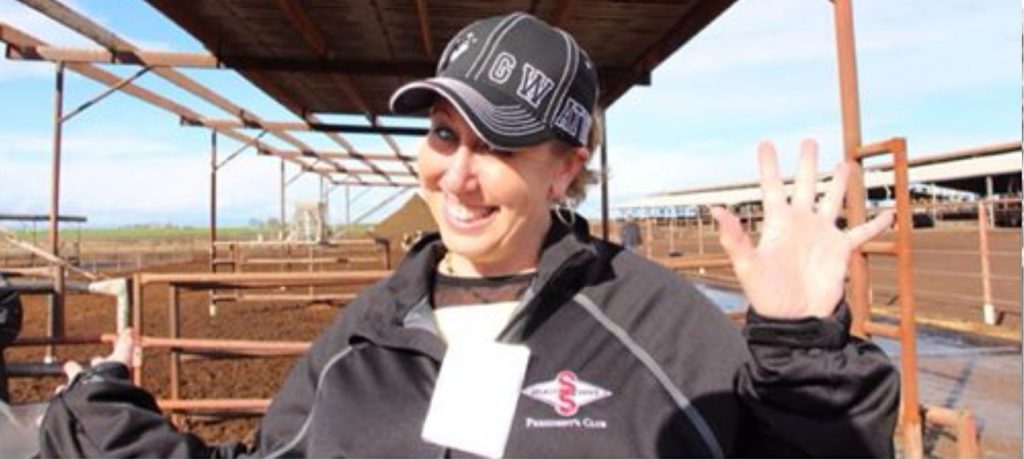 The last week or so before an issue of DiamondCuts gets ready to be released, I try to be receptive and see what kind of inspiration I can get from my daily work to write the final story for each issue….the editorial.  Maybe this section isn't a necessary column for most, but having had 11 years of experience in the publishing world, it seems as though every organized newsletter/magazine needs an editorial to kick off the issue, to explain what it's about, or to provoke some ongoing conversations. And I've spent the last week trying to figure out how to tie our current issue together…but it's been tough.  We're talking about a relatively new venture in the cheese business for the Koch family in Oregon, and we're talking about ways to Beat the Heat with bulls and products, and we visited with a long-time technician in Washington about his favorite bull picks…and we are saying farewell to a valued member of the All West team.  How in the world do you tie all that together?
There doesn't seem to be a common thread.
Everyone is doing their own thing.
People are going in a million different directions.
More than ever it seems like anything goes.
And what a perfect summary of the current state of the dairy industry!
We ARE going in a million different directions and what works for one person may or may not work for another.  At All West, we see that every single day.  People are trying new business ventures, they're re-evaluating their breeding programs, they're using bulls they hadn't thought about before.  Maybe one of the most positive things that can come out of low milk prices is that people are willing to adopt the theory that anything goes.  In fact, I've heard it more in the past three months than ever before…."We've got to try something different."
In this issue, we talk about people who don't milk a lot of cows, but have tapped into the fact that consumers are literally hungry to connect to their food source and know more about agriculture.  They've found a way to do that very well, and it's working for them.  Could it work for someone else in All West's territory?
We were happy to pin down technician Gary Sterk this month and find out what bulls he's using and why.  Gary is a long-time tech that carries a tremendous amount of wisdom and experience, and sometimes those quiet guys are the ones who we need to hear from the most!  His sure and steady demeanor has made him a fan-favorite in Whatcom County, and we're sure glad to spend a few minutes with him this month and get his top bull list.  His answers might surprise you!
We've also started a new series on our website and Facebook this month called the All West Inside Scoop that will feature some specialty articles that we hope you'll sign up to receive!  Our first in the series was titled "3 Ways to Beat the Heat" and you'll find part of that article included in this issue.  While our goal is not to bombard customers with constant news, we hope that you'll visit the site each month (or our social media channels) to see if some of these stories are exactly what you're looking for.  Each series provides some inside information into products, programs or services that you won't find anywhere else.
We don't all have to dairy the same way to be successful.  We don't all have to communicate the same way.  We don't all have to sell semen or provide advice/guidance in the same way.  That's the great thing about this industry and about our newsletters for this year.  You're going to see a LOT of variety, and a lot of different subjects covered and while everything won't apply to your specific operation, we know that somewhere, in some story, in some quote, in some visit with a fellow dairy producer, you'll learn one piece of information that you can use and adapt.  After all, anything goes!