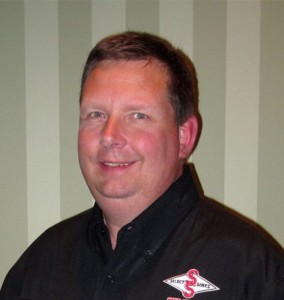 Kevin Jorgensen
Holstein Sire Analyst
Select Sires Inc.
kjorgensen@selectsires.com
Hello to all my friends in the west!  I hope that spring has sprung and that welcome rains are making abundant feed for you.  Spring should also yield another great graduation class and here are a few that have a strong chance to graduate as well as few new Super Sampler offerings.
1.) 7HO11617 Diamond and 7HO11618 Platinum Diamond and Platinum are ET splits, meaning they are identical and I mentioned that they had a chance to graduate back in December.  We feel with additional data this time, they stand a much better chance at returning to the active lineup.  These Snowman brothers to 7HO11351 Supersire and 7HO12418 Headliner add high protein and milk, with solid type.  I have seen a couple dozen daughters of both bulls and they have a very solid type pattern and should fit the modern environment very well.
2.) 7HO11395 Mystic Mystic could be our first Shamrock son to return to active service and is a brother to last time's graduate, 7HO11383 Morgan.  His dam is Roylane Shot Mindy (VG-86) bred by Gary Roylance and a cornerstone cow of the ART program.  Mystic is a huge improver of health and fitness traits and will sire moderate stature cows, like you would expect from a Shamrock son.
3.) 7HO11621 Mayflower Mayflower is the most likely new graduate and is also from the Robust maternal line.  He is another Snowman son from Robust's EX-91-EX-MS-DOM full sister.  This cow was housed in Wisconsin and I saw her several times. She is arguably Socrates' greatest daughter.  He will sire extreme production (over +2000M) and huge protein pounds.
4.) 7HO11752 Bob Bob is another addition to the proven lineup from Roylane and Robust's maternal line.  Bob is a Bookem from O-Man Mirror, the dam of Robust.   He has two full sisters at Roylane and they are both really impressive cows.  He has a very balanced proof and excels in sire fertility at +2.5 SCR.
5.) 7HO11777 Snowmobil Another sire with All-West ties is 7HO11777 Snowmobil.  He is a Snowman son bred by the Polinders of Lynden, WA and his dam is the world-reknowned Ronelee Outside Dabble (EX-91).  He is siring big milk yields along with exceptional sire fertility at +2.8 SCR. Most importantly though, Snowmobil is a calving ease specialist at 5% CE (nearly 2000 observations) so he will be a logical fit in heifer breeding programs.
6.) 250HO1043 Aikman In the red department, the talk of the town has been Aikman and he looks to be a breed leader for GLPI and GTPI on his progeny debut.  The early daughter photos of this *RC Snowman son are very impressive and his yield data continues to improve.  His dam is a VG-89 Baxter in Canada and his granddam is an EX-91 maternal sister to the world famous Apple (EX-96).
Super Sampler Additions
All three of these new Super Sampers have been used heavily as sire fathers already and will be available in sexed semen only.
1.) 507HO12671 Bandares Bandares should debut at over +2800 GPTI and offers a Supersire and Robust free pedigree.  He is one of our earliest Yoder sons and his dam is a VG Massey daughter followed by a VG Super and then an EX-90 Shottle.  He fits the FeedPRO and HealthMARK designations and is an A2A2 sire as well.
2.) 507HO13373 Flagship Flagship is another son of the #1 GTPI cow of the breed, S-S-I Supersire Miri 8679-ET (VG-88 EX-MS) making him a brother to Jedi and Jett.  He will also debut at over +2800 and has a great balance of type, production and fitness.
3.) 507HO13313 Expresso Expresso is also a son of Miri and will be one of the highest protein improvers in the industry. He is +81P and an Eraser-P son from the world's greatest Supersire.