As our industry continues to change, so do the important roles of our team members. Effective January 1, 2021, former Dairy Program Specialist, Amber LaSalle, is now serving our customers under the title of Dairy Genetic and Program Consultant.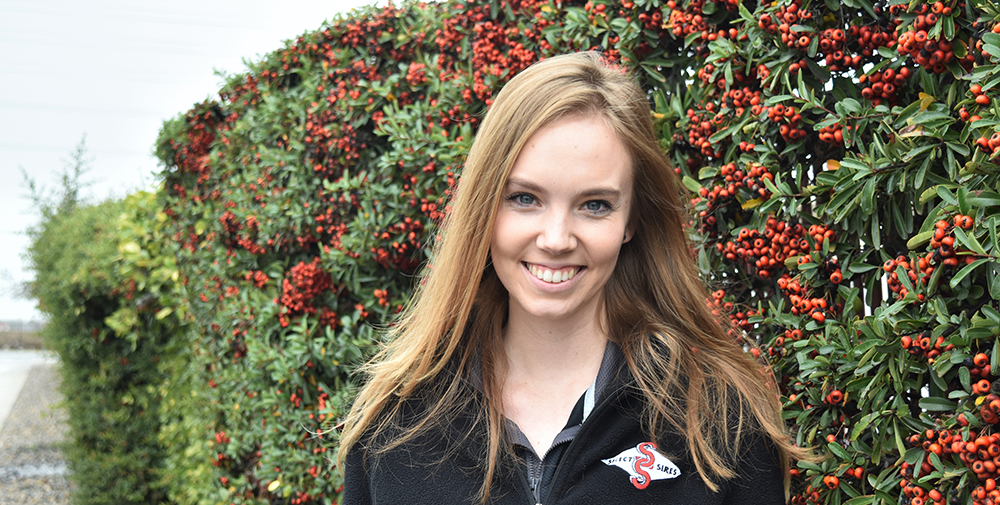 Amber first joined the All West Family when she accepted an internship with Accelerated Genetics in the summer of 2017, which also happened to be the time Select Sires and Accelerated Genetics joined forces. This is when Amber was first exposed to our Optimal Genetic Pathways (OGP) program and was one of the first to conduct genetic audits for our producers. Her hard work and interest in filling this important role on our team led her to be hired full-time on July 1, 2018 upon her graduation from Cal Poly, San Luis Obispo.
Since then, Amber has fully embraced every aspect of the programs and genetic services that All West/Select Sires offers. Her knowledge of programs such as OGP, Select Mating Service (SMS), DHI-Plus, and BoviSync, as well as her passion for consulting dairy producers has made her an extremely valuable resource to both our producers and her fellow team members alike.
This reclassification of her role will allow Amber to focus on translating the unique results that our programs provide to both our team and our customers.
Great job to Amber as she continues to serve our team and dairy customers!
Watch the video below to learn more about the programs and services Amber can offer your dairy.