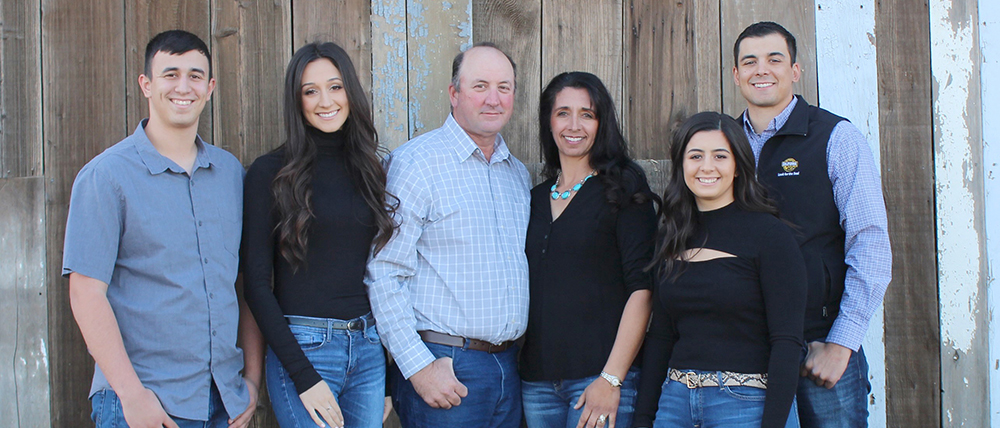 All West/Select Sires Delegate, District 28, Gustine, CA
Tony Lopes may be our youngest All West Directors and Delegates member as the new District 28 Delegate, but this young man already has years of dairy farming experience and expertise!
Tony is a fourth-generation dairy producer on both sides of his family. Like many central California natives, his great grandparents were immigrants from the Azores. Both of his grandfathers then developed herds of their own after working for their parent's dairy farms. Tony was born and raised on P&D Dairy, which his parents, Paul and Darlene, started when they got married. At age 10, Tony was already interested in genetics and was entrusted with the responsibility of selecting bulls to use for A.I. in their herd. He has been managing the herd's genetics ever since!
In 2013, following the passing of Tony's grandfather, Tony L. Lopes, his family took over the management of this dairy, as well. Shortly after this addition, Tony attended California Polytechnic State University for four years where he was very involved in the Los Lecheros Dairy Club, competed on Cal Poly's National Champion Dairy Challenge Team, worked at the Cal Poly Dairy, and earned his degree in Dairy Science. Immediately after his graduation in 2018, Tony returned home to work alongside his parents as the Operations Team Leader at Tony L. Lopes Dairy and P&D Dairies.
Tony has only been back at the dairy for several years, yet he understands the complexity of today's industry. "In my opinion, Select Sires is the only genetic provider that can manage the complexity of our breeding program to its full potential. We have dealt with nearly every other provider since 2013, and All West's ability to integrate our genomic data and aggressive sexed and beef semen program has been unmatched. Not to mention, their sire lineup is perennially elite!" said Tony.
Tony has grown up choosing bulls for his family's dairy and notes that his philosophy is ultimately focused on profitability. "Our sire selection continues to evolve as more real-world performance data rolls in on our genomic tested cows. This data, along with pricing changes under the new California Federal Milk Marketing Order, have led us to reevaluate what profitability really looks like in our system. Traits like Productive Life and component production have proven themselves consistently in our data sets."
"Tony's profit-centered mindset looks at all areas of the operation to create revenues and efficiencies that maybe hadn't been addressed before," said All West Sales Support Manager Brad Barham. "A large part of Tony's vision was to focus on the genetics, and not just the dairy side. Tony L. Lopes Dairy now creates, raises, and markets some of the most advanced beef-on-dairy crosses any buyer can find while also pushing the bar as high as possible on our elite Holstein lineup. All of this creation process is carefully thought out and guided quarterly using our OGP program and SMS matings. We are thankful for Tony and his family's operation in their trust with our people, products, and programs at AWSS."
Although Tony admits that All West/Select Sires Executive Board Member Dennis Areias "really encouraged him to join the board, and he is a hard person to say 'No' to", he is looking forward to learning more about the cooperative structure, as he believes All West is a critical part of the future of his business.
Tony is the son of Paul and Darlene Lopes and big brother to three siblings; Alexandria (22) who currently attends Cal Poly, San Luis Obispo, Selina (19) who currently attends Modesto Junior College, and Joseph (16) who currently attends Gustine High School. Tony admits that he spends most of the free time he finds driving to Hanford, CA to visit his girlfriend, Emily Rosa, who is a Marketing Assistant for World Wide Sires, Ltd.
Welcome to the team, Lopes Family!