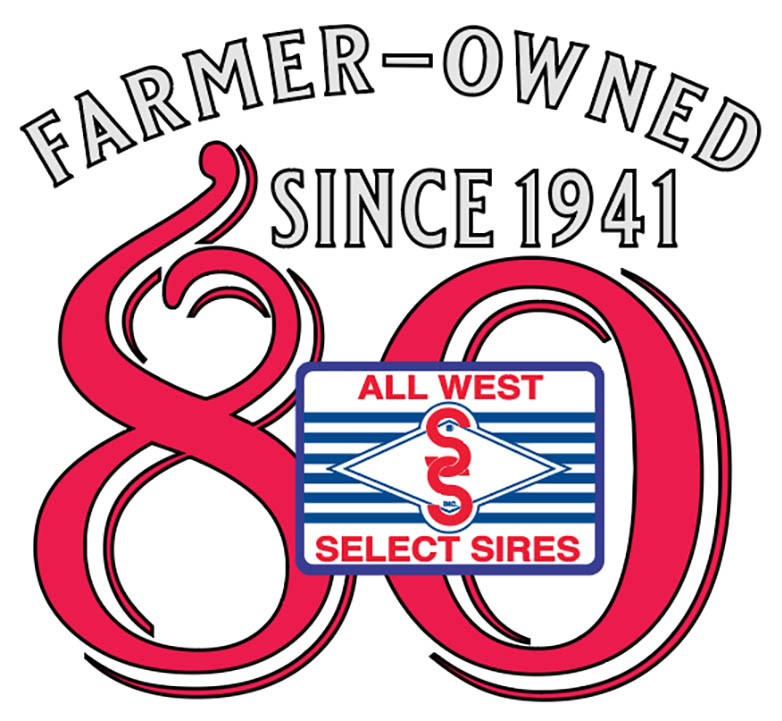 Welcome to the All West Family
Since 1941, All West/Select Sires has existed to enhance member-owner's success through genetics. All West is one of the six farmer-owned-and-controlled cooperatives of Select Sires Inc., North America's largest and most successful artificial insemination company. We provide highly fertile bovine semen as well as excellent service and programs to cattle breeders in California, Oregon, Washington, Northern Idaho, Western Montana, Alaska, and Hawaii. Our highly-trained team works together to bring their knowledge, talent, enthusiasm, and passion to your farms and ranches every day to ensure a progressive and profitable future for your herd. Whether you are a team member or our customer, you are part of the All West Family and Your Success is Our Passion!
As we approach the end of 2021, we want to inform our member/owner's that All West/Select Sires Fall 2021 District Elections for your All West/Select Sires Cooperative were successfully completed this fall.  As a reminder, each of All West Territory's 21 districts...
7HO11351 Supersire Farnear-Tbr-Bh Vickie-ET (EX-93-EX-MS) Rock Hill Dairy LLC, Dexter, NM  Select Sires has announced the passing of genetic giant, 7HO11351 Seagull-Bay SUPERSIRE-ET (EX-90-GM). After historical popularity as a young sire, SUPERSIRE made his debut to...
The growing size of dairy farms is making it increasingly difficult to maintain attention for individual cows. CowManager's innovative cow monitoring system introduces a sense of calm and control, thanks to its unique combination of ear temperature and cow behavior....
Interested in CowManager, but not sure exactly how it works? You can now download their new Demo App to discover the benefits of monitoring your herd 24/7 with CowManager sensors! This free app uses a virtual dairy to give you a glimpse of all modules, the data the...
As we near the end of another year, All West/Select Sires & Select Sires Beef Large Herd Specialist, Clint Sexson, shares his thoughts with our cooperative's member-owners. The beef cow-calf business is very resilient and supports a healthy, balanced diet for the...
The 7&7 Sync Protocol for Mature Cows Researchers at the University of Missouri have extensively evaluated a new estrus synchronization protocol, 7 & 7 Synch, as an improved method to synchronize estrus among postpartum beef cows. Research efforts have...
Follow the All West Family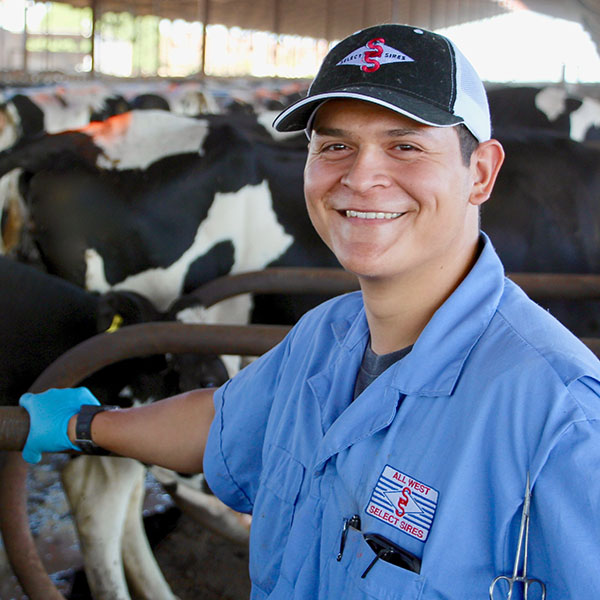 "My favorite part of my job is waking up and seeing God's beautiful creation every morning. Nothing tops being out here with the cows. That's what it's all about."
Mario Limon, All West/Select Sires Professional A.I. Technician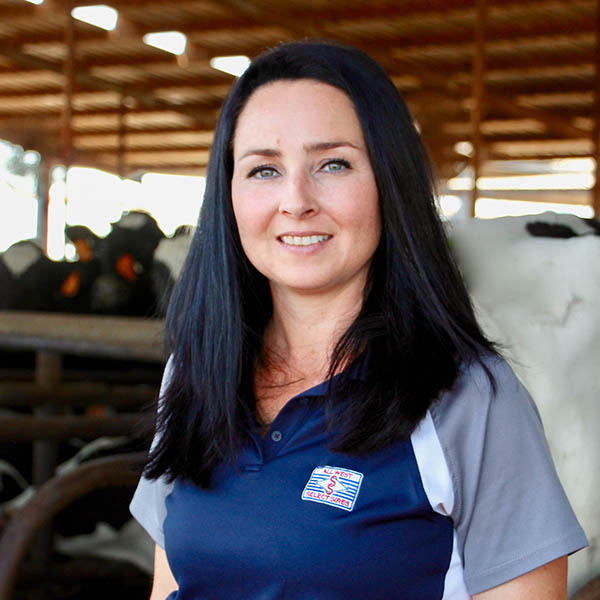 "I enjoy the fun, family work environment and the top-quality products that we have to offer."
Angie Kennedy, All West/Select Sires Director of Dairy Programs
"We really are a family. The continuity we have as employees with a common goal is huge. To know that we work for the best A.I. organization out there and to see where it came from and where it's going is exciting."
Larry Nootenboom, All West/Select Sires Sales Representative
"All West has been my home for 20 years and I don't see myself anywhere else for the next 20! It's a great place to work! "
Rocky Moitoso, All West/Select Sires California Distribution Manager
"We have a great group of guys. We're all different, yet all part of the same team. That's what makes this organization so great!"
Marvin Correia, All West/Select Sires Sales Representative
"I enjoy working with the people of All West/Select Sires. It's a whole lot of fun to go to work each day. I love what I do and I love who I get to work with."
Kelby Stadt, All West/Select Sires Sales Representative
"Although our sires and their daughters are impressive, my favorite part of the job is the people. It is truly a privilege to work for a farmer-owned cooperative where I get to directly serve the producers and ranchers who own Select Sires."
Mackenzie Gomes, All West/Select Sires Manager of Communications
"I really like working with our customers. We always have something new to talk about, or show them, and that makes this job so interesting. We have a really good team!"
Karl Krangnes, Northwest Sales Administrator
"All of my customers are great people. It's hard to find a dairy customer who isn't. They all love their animals and they're easy to work with."
Bryce Stampanoni, All West/Select Sires Professional A.I. Technician
"All West allows me to use my talents every day to continue doing what I enjoy in this industry."
Greg Collins, All West/Select Sires California Director of Sales
"There aren't many companies that genuinely care about the people that work for them as much as All West does."
Cris Hatch, All West/Select Sires Central California District Manager
"I really enjoy the opportunity to be a small part of the rich history of family farming. I also like seeing how the industry adapts to change and prepares for the future."
Carson Hillberg, Dairy Program Specialist
"It feels like family and our goal is all the same, which is to help the customer."
Rene Meyers, All West/Select Sires Administrative Assistant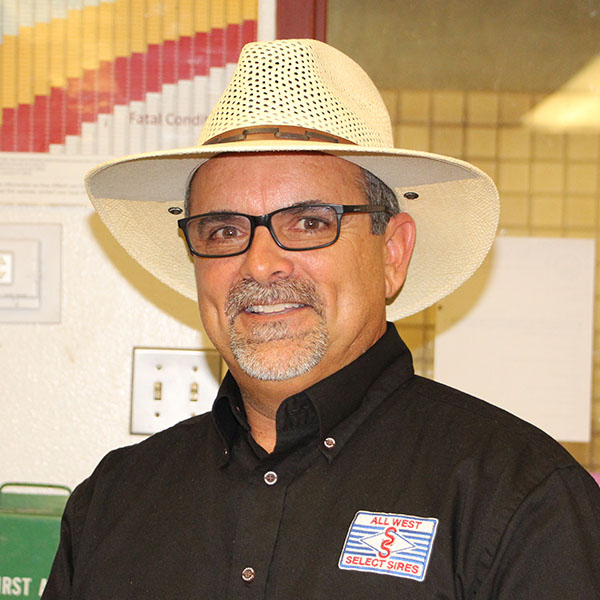 "Everybody at All West/Select Sires makes you feel welcome and part of something bigger than just the logo on your shirt or the miles on your truck. It's really a special organization."
Rodney Paulo, All West/Select Sires Dairy Program Specialist
"I really like the team atmosphere of All West. We have great people in this cooperative. I also love working with our customers while still working with cows every day."
Kit Watson, All West/Select Sires Professional A.I. Technician