7HO15937 ESQUIRE is laying down the law in herds across the country with his great combination of production (+1,911 Milk), type (+2.02 Type and +3016 Genomic Total Performance Index), and health traits (+1,027 Herd Health Profit $, +1,035 Dairy Wellness Profit $, and 2.58 Somatic Cell Score).
This 7HO15112 TAOS son was originally introduced in May 2022 as an elite young sire in our NxGEN lineup, but is now available to all Select Sires customers as a Gforce sire!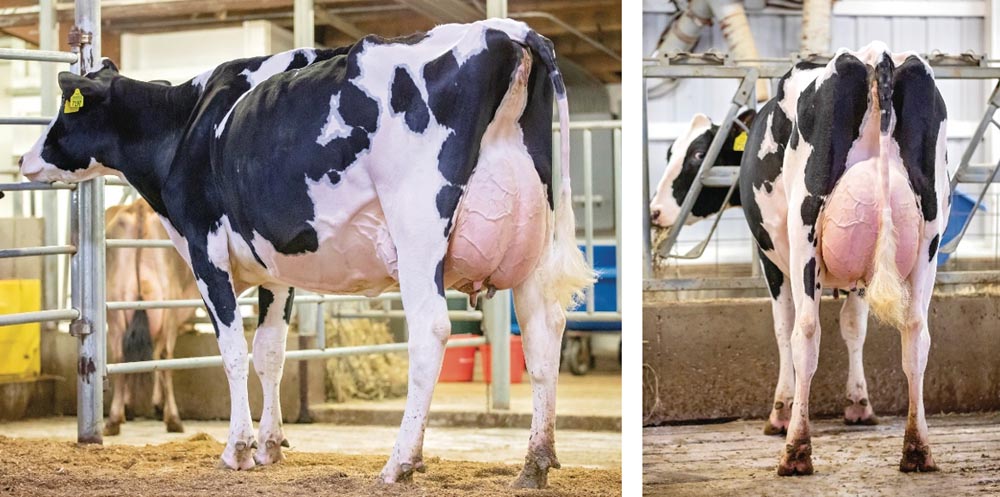 Dam of 7HO15937 ESQUIRE
Sandy-Valley Escanaba-ET (VG-88)
Owner: Siemers Holstein Farms, Inc, Scandinavia, WI
ESQUIRE is also designated as a FeedPRO and Mastitis ResistantPRO sire and his genetics are available gender SELECTED SexedULTRA.
Contact your All West Representative to add 7HO15937 ESQUIRE semen to your tank!