When we differentiate between pounds of beef it comes down to taste and the value we put on it. Using elite bulls with highly heritable Marbling traits truly adds value.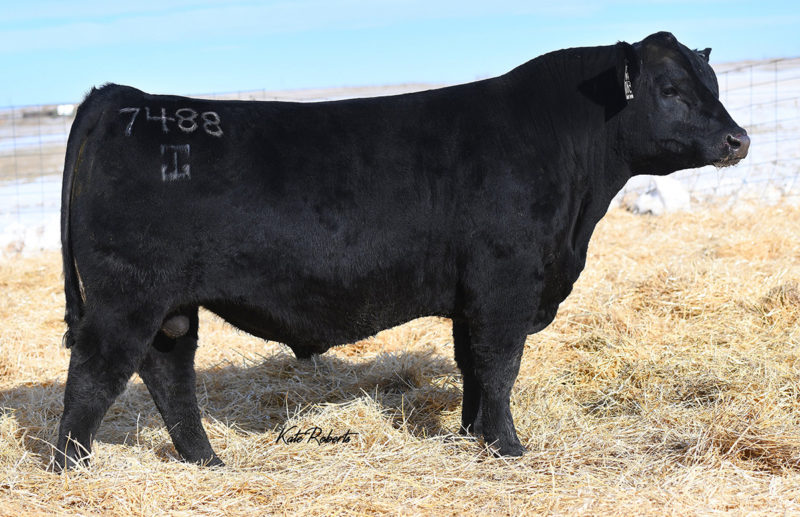 7AN580 GAR HOMETOWN
Backed by years of breeding diligence and industry experience, HOME TOWN truly brings it home. Quite possibly the one, HOME TOWN lines up below-average stature with Calving Ease, performance and elite EPDs for carcass. He offers an elite trifecta of 1's with his Method Genetics indexes and a super investment for your genetic dollar. You won't find many higher for Marbling or $Combined and backed up by generations of proof like this one. He is a phenoytypic standout – big-hipped, wide-based with an attractive herd bull presence all in a moderate stature.

14AN548 E W A WEST POINT 7258
WEST POINT is the result of stacking generations of proven breed icons, Momentum, Weigh Up and 5050. His dam is a feature in Powell Farms program in TN, headlining a powerful set of genomically-superior Angus females. Take advantage of marbling, growth, end-product merit and $Combined with this exciting new young sire.
7AN392 GAR MOMENTUM
When you decide to change the carcass character of your cow herd, start with MOMENTUM. One of the most unique bulls in the Angus breed, he's a standout for both Marbling and Ribeye. Worried about excessive size? Here's a Calving Ease and carcass king with frame under control. He has extraordinary proven CED combined with a heaping helping of genetic carcass quality.
7AN456 GAR RADIANCE
RADIANCE is a Calving Ease son of the progeny proven carcass leader GAR Sunrise. He was the Lot 1 selection of the 2017 Gardiner Angus Ranch Sale. RADIANCE shines brightly for numerous traits of merit, including carcass quality and muscle. He offers a new take on Calving Ease with bred-in carcass premiums.
7AN542 GAR COMBUSTION
Featured as the lot 1 bull in the spring 2019 Gardiner Angus Ranch Sale, COMBUSTION combines two of the best Calving Ease and carcass bulls in the business, SURE FIRE and MOMENTUM. Check out his Marbling EPD! If you want to change cattle, genetics like this will change them. He has big-time growth projections and big-time end-product projections.
7AN320 GAR PROPHET
PROPHET is the only bull in the entire breed with levels of CED, high growth and top 1 percent in Marbling. Talk about proof in the progeny – he's carcass proven with nearly 200 actual carcass records! PROPHET daughters excel for Docility, CEM, femininity and have great udder quality.
7AN389 GAR SURE FIRE
SURE FIRE is the premier Calving Ease and carcass bull in the beef business today. He defines maternal like a good bull should. He's high for DOC, HP, CEM, sires the right-size in terms of frame and he stamps his daughters with superb udders. With nearly 150 actual carcass records and top 1 percent Marbling you should expect quality grade premiums! SURE FIRE is seeing heavy use by commercial and purebred cattlemen who are focused on the future.
7AN425 EWA HIGH WEIGH 3123
High Weigh is from a pedigree stacked five generations deep with proven Select Sires genetics. He is a good lookin', three dimensional Weigh Up son with a great disposition. High Weigh offers high octane growth to generate extra pounds and more profit. Use him to add length, frame and muscle to fast-growing calves.
7AN376 GAR ANTICIPATION
No other Angus bull can match his blend of CED, MARB and RE! Calving Ease with Carcass—Anticipation delivers proven results! For pounds in the right package, Anticipation makes a strong statement. His combination of Daybreak and 5050 merges two sires who made a difference.
14AN541 GAR BONFIRE
If you're serious about making money in the cattle business, Bonfire is your bull! BONFIRE's pedigree is a who's who of bulls that have made their mark on carcass quality. His projections for traits of merit are incredible and his Method Indexes are high!