What's better than one All West Summer Intern…? TWO!
The All West/Select Sires Internship Committee agreed that they interviewed the most impressive group of college students to date, all vying to become the 2022 All West/Select Sires Summer Intern. After very difficult deliberation, the All West Internship Committee selected not one, but two, young men to be our 2022 All West Summer Interns. This will be the first time All West will host two interns in one summer.
We are pleased to introduce John Alamo and Billy Marchy!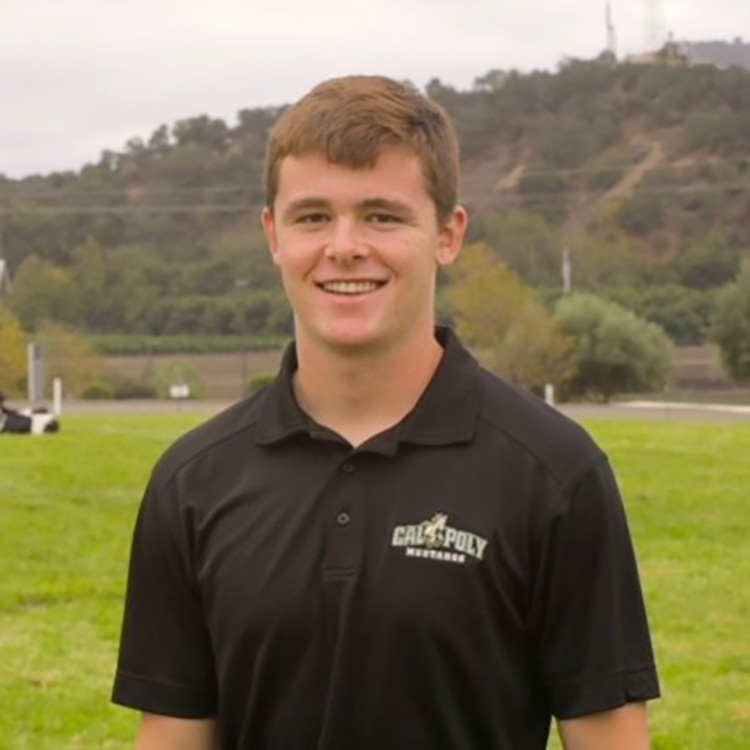 John is currently a second-year student at California Polytechnic State University, San Luis Obispo where he is working towards his Bachelor of Science Degree in Dairy Science, with a minor in Agricultural Business. John is an active member of Cal Poly's Los Lecheros Dairy Club, serving as the Cal Poly Dairy Tag Sale Fit and Show Chair in 2021 and participating on the Dairy Cattle Judging Team. He is also a member of Cal Poly's Agricultural Business Management Club and the Scholarship Chair of the Alpha Gamma Rho fraternity.
Billy is currently a second-year student at Oklahoma State University where he is working towards his Bachelor of Science in Agriculture, majoring in Agribusiness. Billy is actively involved in OSU's Dairy Science Club, Farm Bureau's Young Farmers and Ranchers, Habitat for Humanity, and is a member of several Holstein, Jersey, and Brown Swiss associations. He is also a member of the Alpha Gamma Rho fraternity, where he is active on the Winter Bonanza Committee and the Academic Committee.
Neither of these gentlemen are strangers to All West/Select Sires or to each other, having both grown up on their own family dairy farms in California's central valley where they began showing cattle together at an early age!
John was raised in Turlock, California on Alamo Dairy Farms, where he gained a passion for genetics at an early age. His dairy duties today include assisting with genetic consultation and bull selection, organizing and assisting with calf feeding, and relief breeding when needed. John has completed the All West/Select Sires A.I. Training School and is looking forward to further developing his artificial insemination skills. He is also bilingual, having learned both English and Spanish at a young age, making him a very valuable asset in the dairy industry today.
Likewise, Billy grew up on his family's dairy farm in Ceres, California and has considered several All West team members to be part of his "family" his whole life. He further diversified his experience by taking an internship with Certis Biologicals last summer, where he diagnosed test trials on organic sweet corn, almond orchards and squash and traveled the state of California meeting with farmers of many different commodities. Billy is looking forward to further developing his connections in the industry, while learning more about the programs and services All West has to offer.
The All West Internship Committee reported that from their virtual meetings with these young men, they already know they have selected hardworking, passionate, and excited interns. John and Billy's internship experiences will be based near our Turlock, California office and warehouse location, but we are hopeful to have them travel throughout California, as well as the Pacific Northwest, pending COVID-19 restrictions this summer. Both young men will begin their internship experiences with us in June 2022.
We would like to thank our generous customers in advance for making this experience possible for the future of our industry by allowing our interns to visit your farms and ranches. If you happen to see John or Billy at your dairy, say hello and snap a photo to share with us by tagging #AllWestSummerIntern on social media!
Congratulations John and Billy! Welcome to the All West Family!