Check out our seven legendary All West Sales Representatives of 1983! One (Larry) is still a member of our team today! Can you recognize any of these young gentlemen? (L to R): Roy Benson, Gary Bates, Bob Butler, Larry Nootenboom, Ray Reuble, Mike Jungers and Hugh Maxwell. (Not pictured sales representative of the time: Bill Williams).
Who remembers the All-West's Selections Sale of 1986? All West celebrated 45 years of genetic excellence by sponsoring this sale at the Western National in Fresno, CA. Chuckanut Rotate Lynette topped the sale.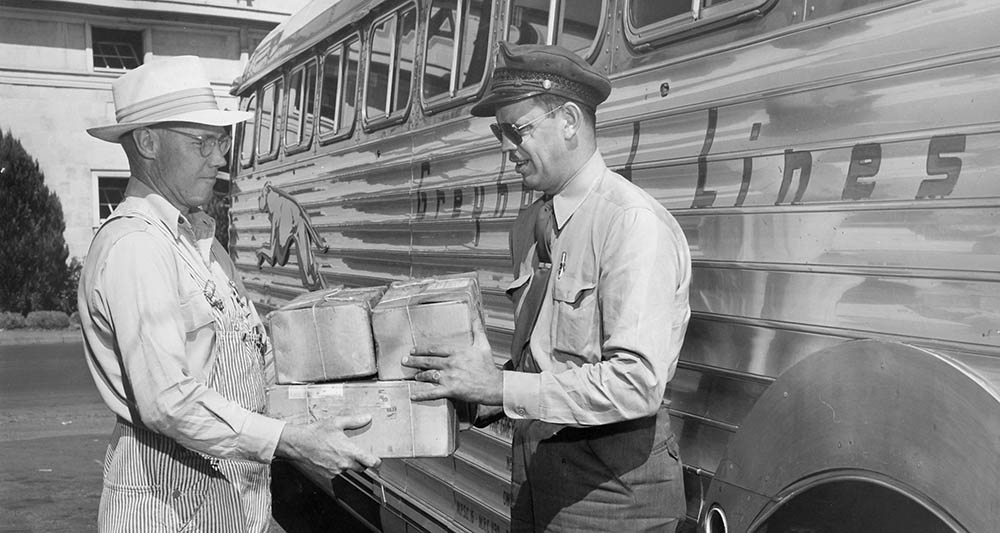 We've come a long way since 1958! At the time, technicians received semen shipments by bus each day. The small bottles were wrapped in boxes next to a can of ice. Dr. Ehlers was working with our lab crew doing additional experiments with frozen semen.