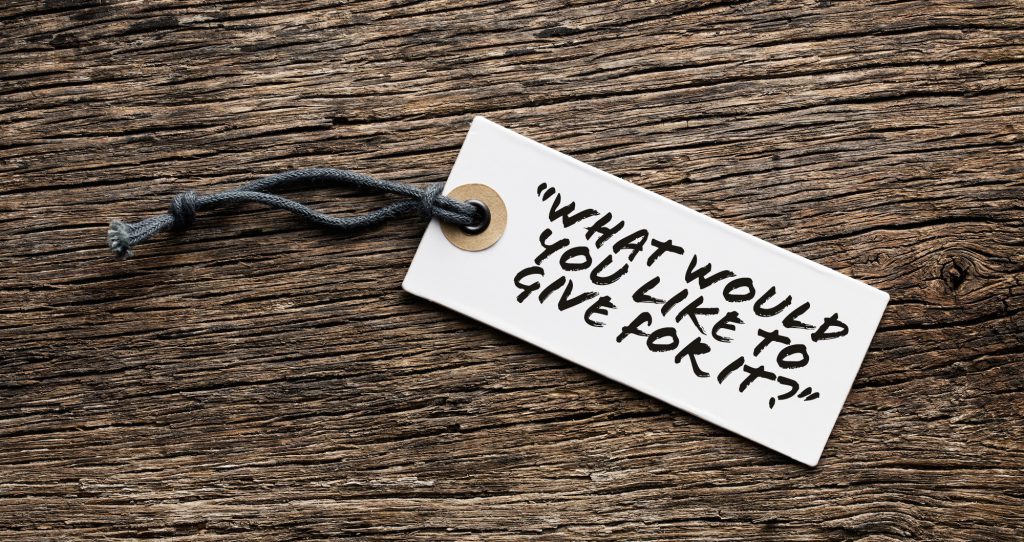 My mom decided to have a yard sale.  Since she's not a big yard-sale-goer by nature, this is a significant undertaking for her (mentally and physically).  She and my dad spend a few weeks hauling stuff out of the attic, putting up signs for the "farm yard sale" which always draws more curiosity than anything and arranging years of "treasures" on hay wagons and tables.  The effect is perfect marketing…for those that want to get a glimpse of farm life.
My husband and I decided to join in the festivities this year and combed through some of our things to put together a table of stuff.  To me, I was just hoping to get rid of these treasures that I've moved from New York to California to Washington to Maryland!  Clearly I'm not going to need these items if they're still in the original packing paper!  One such treasure was a great painting of the Brooklyn Bridge that I got to bring with me to California…a reminder of home you could say.  It was late in the day for a yard sale, it was 94+ degrees, and I was pretty much done with the novelty of the day.  We had had a lot of buyers drive up the quarter mile driveway, and still my Brooklyn Bridge picture didn't move.  Finally, a lady had picked it up and was looking it over.  I should add that we didn't price anything because the motto of the day was 'Let's make a deal!'  I'm not as fond of that method as my father and my husband are, but I went along with it!  The lady finally asked a price for the painting and in my head, I was thinking 'please just take it so I don't have to pack it up again…I'll give YOU money to take it!'  I was just about to say $1.00 when my husband chimed in and said "What would you like to give for it?"  The lady thought a few more seconds and said, "Would $5.00 work?"
I was floored.  In yard sale terms, the difference of a $4.00 sale is huge!  I had nearly walked away from $4.00 because I wanted to answer her question quickly.  I wanted to tell her what I thought she was thinking.  I wanted to solve the issue without bothering to dive into it.  And I really just wanted to settle the matter and be done.
Peace of mind and convenience are pretty attractive feelings these days, especially in the dairy industry.  How many people just want to answer the question quickly or solve the issue without diving into it?  How many people want to settle the matter and just…be…done.
What are you potentially walking away from if you do?  And more importantly, how can you even get in on the conversation of making more money, or spending less money, or creating more demand for your product?  These are tough, tough times for everyone involved in the dairy industry, and at All West/Select Sires we can give you the stereotypical answer of our genetics are great and they'll make more profitable cows.  That's true, and we hope that as All West customers (and potential customers) that you've seen that for yourself in your own herds or those of your neighbor's.
What else can we talk about to keep the conversation going?  Besides genetics, All West does have some pretty spectacular programs in place that help you honestly evaluate your cows (SMS), look at ways to improve efficiencies (SRS) and create more profitable cows with a more focused genetic strategy (OGP).  We also have a trained team of technicians, program advisors and more who are waiting to partner with you on these discussions and see what kinds of opportunities are out there.  Finally, we put together these e-newsletters each month to feature breeders/industry members who ARE traveling down a different path and it's working for them.  Those stories are meant to inspire and get you thinking outside the box.  One small change can make a world of difference in your business.
The bottom line is that our team at All West is digging in our heels and we're prepared to wait on the 'yard sale buyer' who comes up with an answer that was far and away better than we could have ever expected!  Maybe that's the new team at Tillamook Creamery that pushes the connection of "dairy farmer to consumer" to all new levels.  Maybe it's the farmers of California who have worked hard to finally secure an FMMO for the state's dairy producers.  Maybe it's your child who attended the National Holstein Convention and came home with a "you'll never guess how they do things in Michigan" statement.  We don't know where or when it will come, but if we listen carefully, it will be there.
Or…maybe your family has decided to sell and move on to another chapter of your life, and if so, we wish you nothing but the best.
But if you have decided to stay in and ride this train through another long uphill grind, make sure you listen for all the ways you can change, improve, save, think differently, economize, be strategic….there are solutions out there.  Don't sell yourself short by stopping the conversation before it even gets started!  We're here to help!
Karen Wheatley