Effective April 1, 2022, Mario Limon will add extra responsibilities to his existing role as a professional All West Relief Technician.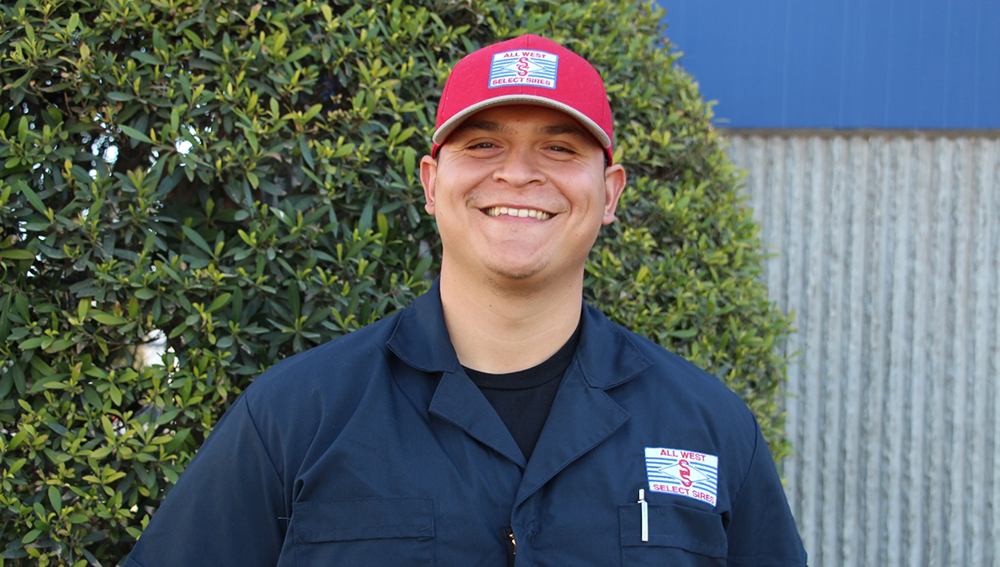 Mario is now the Technician Team Leader for our Central California relief technician team.
In this role, Mario will continue to provide relief services while expanding his responsibilities to include coordinating A.I. schools, scheduling relief for our Central California technicians and training new hires in All West/Select Sires protocols for heat detection and A.I. procedures.
Additionally, Mario will provide support to All West customers in the form of on-farm A.I. training. Training will be offered in both English and Spanish for in-house technicians needing instruction in proper reproductive practices.
 "I'm beyond eager to continue learning to be successful and knowledgeable for our All West customers and I am excited and thankful for this next chapter in my career," said Mario. "To the people who have helped me along the way, thank you." 
"Mario has excelled on our relief technician team for over five years. He works hard to provide the best service possible and his knowledge, work ethic and positive attitude make him the perfect fit for this position. As the industry continues to evolve, Mario will be a key part of the team that helps our cooperative's member-owners successfully achieve their goals" said Manager of Technician Development, Geneva McCall.
Best wishes to Mario in this new role!