New proof information has arrived and there always seems to be a shuffle in the bulls that our salesmen and technicians consider to be "favorites."  Sometimes they love to focus on a new release bull and promote him heavily.  Other times, they get excited about results they've been seeing and want to go back and use a bull again.  We polled four members of our All West team to find out what they're favorite bull right now is, and here's what they had to say!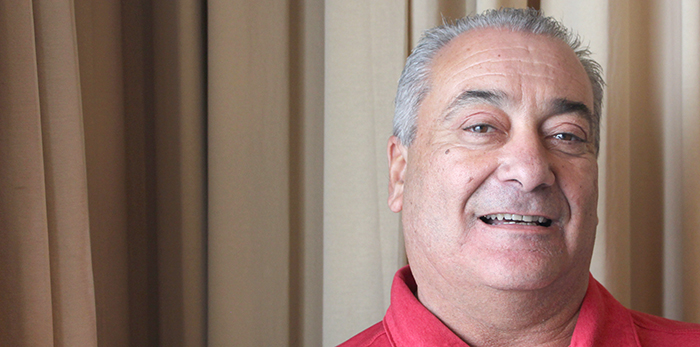 Benny Cotta, salesman, Chowchilla, CA
I think I've moved about 3000-4000 units of 14HO14169 SOPRANO, and I'm still selling him!  He's just got everything – he's +1364M +162CFP and plus on components.  He's +2.07T, +3.31 rear udder height and +3.05 rear udder width.  He's 5.5 for calving ease.  He's 1.5 DPR.  And if you're looking at the new wellness traits, he's 107 for metritis and 103 for ketosis*.  They're healthy, they're dairy & open and they've got well attached udders!  In addition to all that, I like his pedigree, being a Modesty son from a VG-85 Silver who goes back to OCD Robust Shimmer (EX-90, DOM).  I've probably promoted this bull the most to my customers and I'm still excited about all he can do!
*For more a complete breakdown of Wellness Traits and what the numbers mean.
 Matt Jansen, salesman, Albany, OR
I am most excited to start using 250H14310 Coffee. He is everything my dairymen are asking for: huge components, great health traits, good type, and a different sire stack (Legendary x Rubicon x Doorman). Other young bulls that seem to fly off the truck are 7HO12788 Frazzled, 7HO13504 Jaguar, and 7HO12868 Advance. I've sold quite a bit of 7HO12556 Pageone already, and he does not disappoint.  Those Zoetis wellness traits are dead on and this bull literally makes invisible calves and cows! What I mean by that is that they are healthy, and you'll rarely see them in the sick pens.  A cow that doesn't need special attention is a cow that's out there making money the quiet and profitable way!  Incidentally, Pageone has incredible rankings such as: 1043 DWP$, 110 for mastitis, 114 for metritis, 112 for ketosis and 108 for calf livability*.  The last bull on my "favorite list" is 250H1009 Brewmaster who is balanced across the board and is a total "overachiever" from what his sire stack would suggest. No doubt about it, this bull is classified 95 points and something very special!
Corey Bronkhorst, technician, Prosser, WA
He might not be considered brand new, but I really like the pedigree and proof of 7HO12344 RAGER-RED.  He's got a solid linear and he is across the board good on so many things.  He's +1342M, plus on components, A2A2 and most importantly to me as a technician, he's 1.0SCR and 2.2DPR.  He also has a little bit different pedigree, being a Relief-P from an Observer.  I have noticed looking at the rankings that he's not only the #1 GTPI red bull but he's pretty high in the Holstein breed as well (#35) and let's be honest, who doesn't like a red cow?
Kevin Lincomfelt, technician & SRS specialist, Galt, CA
As for dairy bulls, my current favorite is 7HO12602 HANG-TIME.  I've used him fairly heavily for quite a while, and the oldest daughters should start calving soon.  His conception is way better than his SCR shows, and he's a super versatile bull.  He's A2A2, plus on components, over +1200M and over +2.00 for type.  He really makes them dairy and open, with outstanding udders, and he's calving ease.  One of my other big-time favorites right now, surprisingly, is 7CH90 GOOD STUFF, who's an excellent "beef on dairy" choice.  A lot of people assume that you can use any beef bull on dairy animals, but you've got to check with the people who are paying premiums for bull calves.  In this instance, there are quite a few Charolais contracts in my area, and they're looking for pedigree along with carcass traits.  In order to get the premium, you've got to match the traits that they're looking for.  Right now, it's the big white beef bulls and I'm happy to offer them such great value.
*For more a complete breakdown of Wellness Traits and what the numbers mean.